Welcome to Women's Studies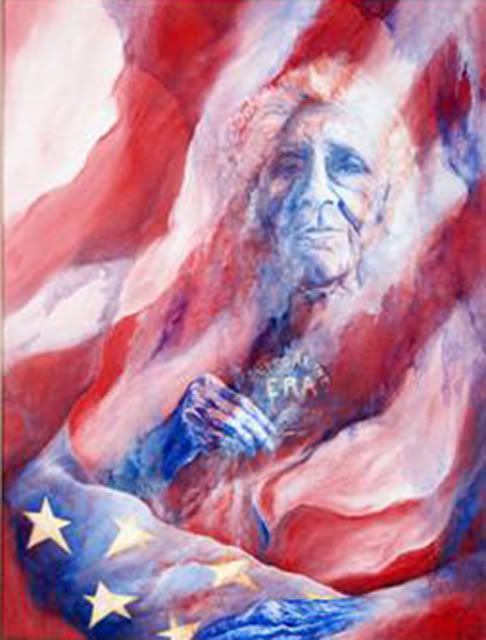 Our website provides information about the Women's Studies program at IUPUI (WOST). Please visit our links, and find out more about us. WOST offers an opportunity for the study of issues through the lens of gender.

Alice Paul, oil on canvas, 30x36"
Peg Zeglin Brand, Associate Professor of Philosophy and Women's Studies

Alice Paul (1885-1977)

Depicted here shortly before her death, Alice Paul was the founder of the National Woman's Party and an organizer of women who lobbied the U.S. Congress for passage of the Susan B. Anthony Amendment (1920) guaranteeing all women the right to vote.